When the temperatures start to get a little milder and winter begins to fade into spring, many of us look forward to the warmer months.
But for many people, this intervening period brings a dark cloud:
Spring cleaning!
We could have listed some possible excuses you could use to avoid this dreaded task. But we're sure you'd rather have a clean, tidy and welcoming home.
So instead, we've listed some great tips that will help you get organised and blast your way through the spring cleaning in no time!
Getting prepared
The first step towards making your spring clean as stress-free and successful as possible is to make sure you're prepared. Here are the things you'll need:
Dustpan and brush

Mop

Rubber gloves
To reduce the boredom of cleaning, it's a good idea to put some music on to keep you entertained and motivated.
If you live with family, get them involved as well. If you've all got a competitive edge, turn it into a race to see who can clean their designated room or area the quickest.
The lure of a takeaway or everyone's favourite meal at the end of the day can also be a big motivator!
Once you're set, it's time to begin...
Spring cleaning tips for living areas
The living areas, such as lounges and dining rooms, are often the places where most of your belongings are kept. The first step when spring cleaning in these rooms is to sort through any clutter, and either bin or box up things you don't need.
If it's rubbish, bin it. If it's something you no longer need but still works or serves a purpose, take it to a car boot sale or donate to charity.
Once you've removed any clutter from the living areas, here's what you need to do:
Dust any surfaces – including the tops of bookshelves and units. These will collect dust over time that you often ignore, so this is a great time to clean them properly.

Wipe and lamps and light fittings which also collect dust.

Wipe down any wooden door frames, doors and skirting boards.

Use a glass cleaner to wipe any mirrors, photo frames and windows.

Vacuum any upholstery, using the nozzle attachment to get into the nooks and crannies. Remove any cushions from your sofa and suite – if the cushion covers can be removed and washed, do that.

Vacuum the floors and carpets. Move any furniture that can be moved, which will allow you to reach into often ignored areas.
Living rooms and dining areas are places where you should unwind and relax, and this is much easier to do in a clean and welcoming environment.
View furniture cleaning products.
Keeping the kitchen clean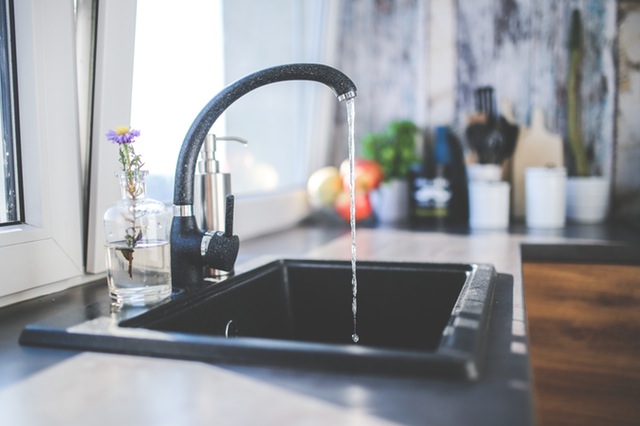 Kitchens are difficult places to keep clean and tidy. But it's one of the most important places to keep in good condition – it's the place where you prepare food, so you need to ensure it's free of dirt and germs.
Here are some essential jobs for spring cleaning the kitchen:
As with the living areas, this is a good time to clean the tops of kitchen cupboards and light fixtures.

Clean the insides of your cupboards too – it might seem daunting to have to take everything out, but that's an opportunity to organise things when you put them back in.

Remove the crumb tray from the toaster and empty. You can also use a descaler to remove scale from kettles, coffee machines and washing machines.
Use a grease remover to clean tiles and splashbacks.

Clean the inside of the oven as well, particularly the door which often suffers from a build up of grease.

Use a hob cleaner to remove grease and grime from the hobs.

Clean and shine fixtures and fittings, including the tap faucets and draining boards.

Wipe down work surfaces with an anti-bacterial cleaner.
It's important to prepare food in a clean environment, which is why you should spend some time during your spring clean to ensure the kitchen is free of grime and bacteria.
View kitchen cleaning products.
Giving your bathroom the once over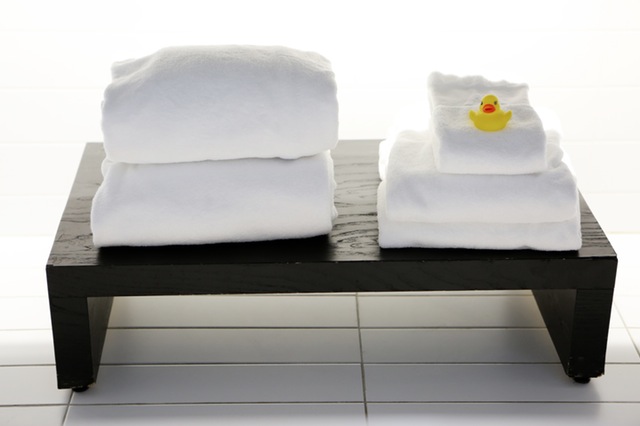 Bathrooms can also be tricky to keep on top of. They're used every day, and with so much water, you need to keep on top of things to prevent build ups of mildew or limescale.
Here's how you can spring clean your bathroom:
Use a de-scaling cleaning solution to remove limescale from tap fittings and shower heads.
Use grout cleaner to remove dirt and mildew build up from tiled areas.

Use a drain unblocker to unblock clogged up pipes and U-bends.

Wash shower curtain according to the instructions.

Use glass cleaner on mirrors and glass shower screens.

Wash basins, baths and ceramics.

Bleach the toilet basin.

Empty bins and give them a deep clean with an anti-bacterial cleaner.

Sweep and mop floors.
You should keep your bathroom clean and tidy all year round, but every once in a while it's a good idea to deep clean it to avoid blockages, mould and mildew building up.
View bathroom cleaning products.
How to spring clean the dreaded bedroom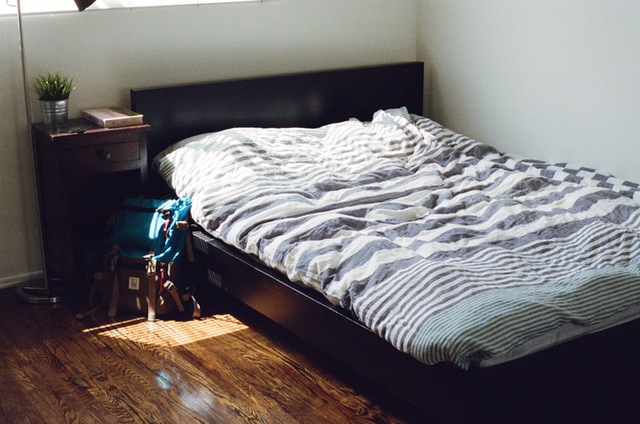 This might seem like the most daunting room, and depending on your level of everyday tidiness, there may be a good reason for your apprehension.
But with a good plan in place, you can work through it methodically and get the job done. It might even help you sleep better at night – many experts believe that a tidy bedroom helps your body relax better.
There are two ways to spring clean the bedroom. One is the cheat's way (favoured by most teenagers), and the other is the proper way.
The cheat's way:
Pick everything up off the floor and stuff it under the bed or into drawers or in the wardrobe.
While this is quicker, it's not really a long term solution. Yes, you'll be able to walk around the room freely. But you'll also be buried in a clothes avalanche the next time you open the wardrobe.
Instead, we recommend tidying your bedrooms properly:
Empty wardrobes and drawers, and give them a wipe down.

Sort through clothes and discard any old items that you no longer wear. If they're in good condition, donate them to charity.

Fold clothes and replace in drawers. Hang clothes in the wardrobe neatly.

Clear any clutter from under the bed or on top of wardrobes and units.

Dust and polish all furniture and surfaces.

Use a glass cleaner to wipe any mirrors, photo frames and windows.

Spray curtains with a fabric freshener (check instructions first).

Sweep or vacuum floors, including under the bed.

Remove bedding and wash, replacing with fresh sheets and duvet cover.
It might be hard to encourage children and teenagers to get their rooms in order, so add a competitive edge by seeing who can get theirs done the quickest.
You could even score them out of ten if there's a particularly fierce sibling rivalry, with the loser washing the pots after dinner!
View carpet and wood cleaning products.
Create a welcoming entrance in the hallways
In most houses, the entrance leads straight into the hallway. So while this may be an area of the home that you don't actually spend a great deal of time in, it is the first thing people see when they visit.
First impressions are key and you don't want people to think you're not house proud, do you?
To make your home welcoming to guests, there are a few simple steps you can take in the hallway:
Sweep, vacuum and mop floors.

Use a glass cleaner to wipe any mirrors, photo frames and windows.

Dust any cabinets, shelves or storage furniture.

Vacuum stairs.

Wipe down the front door – inside and outside.

Put any shoes in a cupboard or storage unit to free up floor space.
De-clutter coat stands or hooks – keep a few hung up but leave some space to hang any guests' coats too.
It probably won't take too long to clean the hallway, but it's best to leave this until last, as you may be walking through the house a lot during the day between cleaning the other rooms.
View stone, marble and tile cleaning products.
Keep on top of the cleaning all year round
Spring cleaning doesn't have to be the chore you might think it is. If you make it a real team effort, you can get things done much quicker than if you go it alone. By following our action plan for each room above, you can blitz through the house and enjoy your newly tidy surroundings.
One useful thing to remember is to keep on top of things throughout the year. Keep your home tidy and clean all year round and you'll reduce the effort and time it takes to spring clean each year.