When the summer sun comes, many of us love to spend time in our gardens. Whether it's relaxing with a book, tending to your flower beds or hosting a barbecue with friends and family, summer is a great time to be outdoors.
But after a long and cold winter, your garden will more than likely need sprucing up before you can really enjoy it. Here are our top tips for preparing your garden ahead of summer.
1. Remove the weeds
Unless you're the most enthusiastic gardener, you probably won't have spent too much time tending to your yard during the winter. That means that those unsightly weeds have probably raised their ugly heads in the flower beds and through the cracks in your patio.
One of the first gardening jobs of the year should be to spend some time pulling out the weeds. You can also use weed killer to prevent the pesky things from returning as summer wears on.
2. Mow the lawn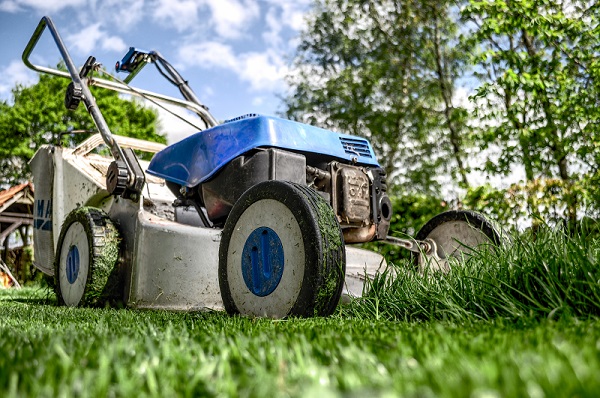 Mowing the lawn is a simple and easy way to make your garden look neat and tidy ahead of summer.
By the time winter fades away, you might be left looking out of your window at the jungle that used to be your lawn. During the winter, it's usually too wet to cut the grass, so it's one of those things that just gets left to grow.
Ahead of the summer season, dust off the lawnmower and cut that lawn down to size. It can be hard work, but it can be made easier if you don't cut to the shortest height possible. Raising the mower will make it easier to cut the grass, whilst still allowing the lawn to look neat and tidy. Even if the grass is left a little longer, it'll still look great if it's all a uniform length.
3. Add colour with flowers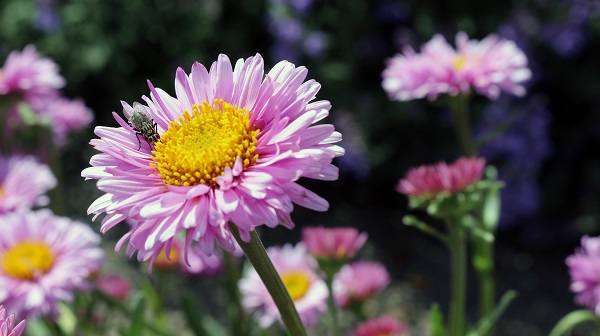 Bring splashes of colour into your garden by planting beautiful flowers and plants.
The inside of your home isn't the only place that can benefit from a splash of colour. Your garden will also look great when you add flowers and plants that bloom into a palette of gorgeous colours.
Plant seeds in your flower beds and plant pots, and even add hanging baskets to decorate your garden with beautiful natural colours.
4. Keep pests and insects away
Once you've got your garden neat and tidy, and brimming with lovely plants and flowers, you'll no doubt want to spend loads of time in it. Unfortunately, so will the pests and insects that love to wreak havoc on your yard.
Keep them at bay by using pest control products. These will keep slugs away, repel the attentions of unwanted cats and dogs, and stop birds from grabbing your seeds.
5. Make it private
Now those pests are taken care of, you're almost ready to enjoy your garden throughout the summer. But if you love to sunbathe or unwind with no distractions, it can be hard in a garden that isn't private.
To prevent unwanted disruptions and disturbances from neighbours and passers by, you could use some bamboo screening or willow fencing to keep your yard more private.
6. Create a relaxing area
So your garden looks great, it's nice and private and you're ready to sit back and enjoy it this summer. But you have nowhere to sit!
Devote an area of your garden, such as a patio or decking, to relaxing and chilling out. After all that hard work, you've earned your rest! Furnish your area with some stylish garden furniture to complete your yard's spring/summer makeover – perfect for al fresco dining and entertaining friends.
And how about some relaxing outdoor sofa suites for those lazy days in the sun?
How will you enjoy your garden this summer?
If you love to spend time in the garden during the warm summer months, follow the tips above now for a simple way to make it a desirable place to be. How do you like to spend your time in the garden?